As the novel coronavirus (COVID-19) continues to spread, the health and wellbeing of our communities, clients, and people remains our highest priority. HoganTaylor is committed to doing its part to alleviate the impact of this health event.
As such, effective at 5:00 pm on March 23, HoganTaylor professionals will be working remotely and our offices will be closed.
Not only does this decision illustrate our commitment to responsible corporate citizenship, it's also in keeping with the people-first mentality of our mission to elevate our communities, clients, and people.
While our physical offices are closed, HoganTaylor remains fully operational. Our professionals have been equipped with the technology necessary to work seamlessly from any location. We can share documents electronically and maintain communication via phone and video conference capabilities.
In addition, clients can still submit physical documents, if necessary. For specifics on this process, clients are advised to coordinate directly with their HoganTaylor service partner or manager.
Our professionals are closely monitoring the health event to determine how long we'll continue with these remote work arrangements. This is a fluid situation and we'll continue to update you via email, social media, and our online COVID-19 Resource Center.
If you have additional questions, please contact your HoganTaylor professional.
On behalf of HoganTaylor, I hope that you and those close to you remain well. This too shall pass.
Best regards,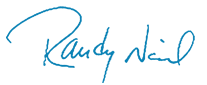 Randy Nail, CPA
Chief Executive Officer
HoganTaylor LLP